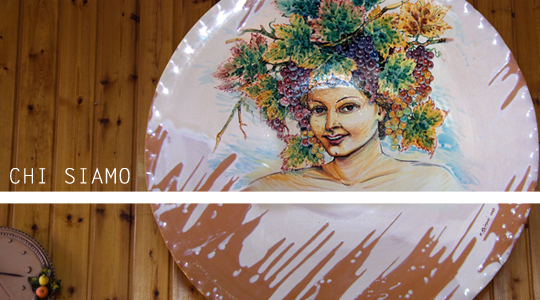 TRADITION - LAND
PASSION FOR WINEMAKING
UNA TRADIZIONE – UN TERRITORIO – UNA GRANDE PASSIONE
L'azienda vinicola Luccarelli ha una tradizione enologica familiare risalente al XIX secolo, ad opera di Donato Luccarelli. La struttura è ubicata nel piazzale stazione in Crispiano, posizione strategica in quell'epoca, poiché il trasporto dei vini, a lunga percorrenza, avveniva per mezzo dei treni. Nel corso degli anni, sono stati eseguiti ammodernamenti, dotando la struttura delle più moderne attrezzature enologiche.
Oggi, l'azienda intende perseguire i suoi obiettivi: mantenere elevata la qualità dei vini prodotti, avendo cura di seguire scrupolosamente le varie fasi della vinificazione, dalla selezione delle uve sino al confezionamento del prodotto finito.
TRADITION – LAND – PASSION FOR WINEMAKING
The Luccarelli family have been part of the wine-making tradition since
XIX century, starting from its founder Donato Luccarelli.
The plant was established near the railway station in Crispiano, a
strategical location in those days, as long-distance wine transport was
carried out by train.
In the long run, the processing plant has been equipped with the newest
oenological technologies.
Our viticulture project is aimed at guaranteeing top qualities wine with
a special care of each step of wine-making, from the selection of the
very best grapes to the product packaging.